That's right! The new comic
VENGEFUL DUCK PANCAKE!
is ready for sale!
I have to let you know that it is limited of 20, so grab them whilst you can!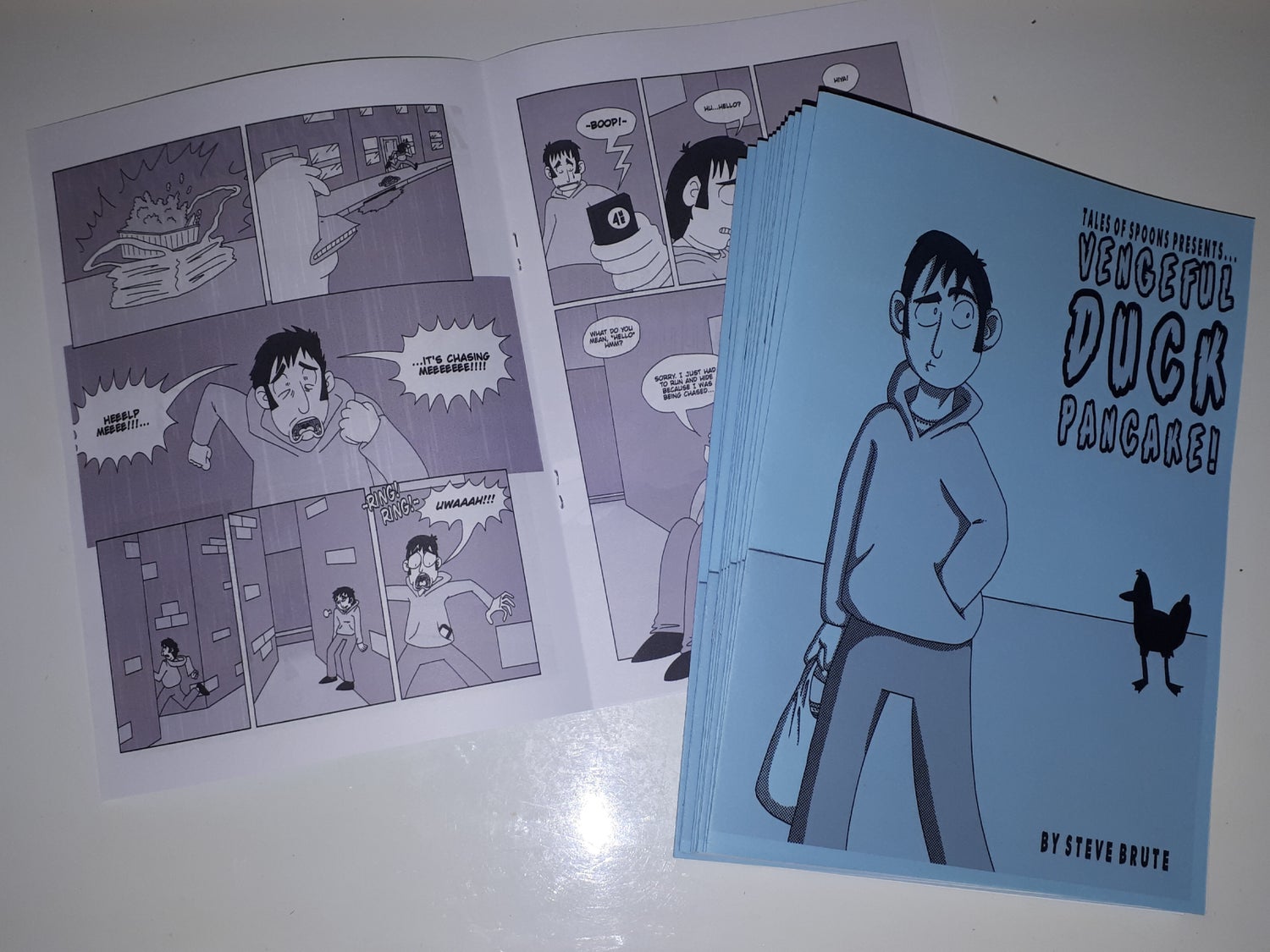 Also, I posted an old unfinished comic up in the LATEST COMIC section, if you enjoy that comic then comment on the last page and put "give me more!"

Thanks for your time!
Steve